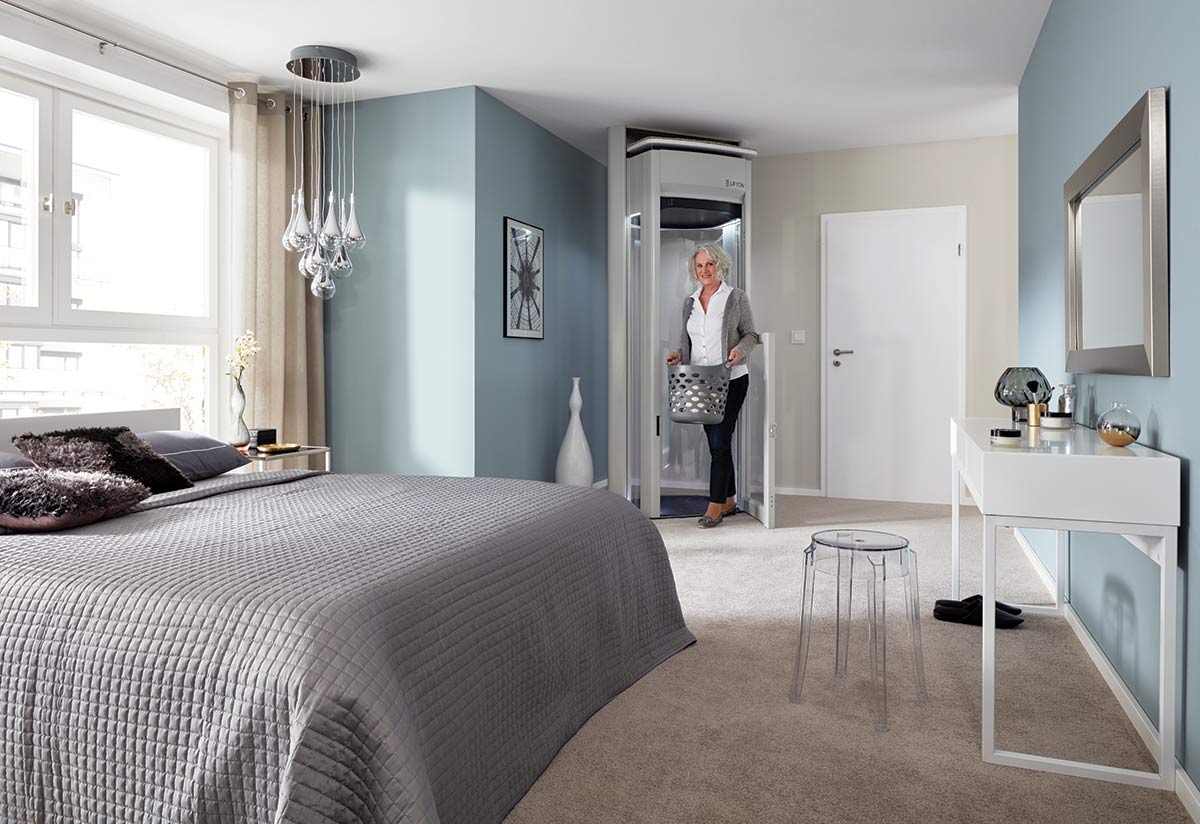 Live Longer in the Home you Love with the addition of a home elevator!
There is a solution to mobility issues for virtually any home! With the differing manufacturers and models available with Access Lifts and Ramps, these home lift units can be added to new and existing homes with ease.
The possibilities on adding a residential elevator or lift to your home are ever evolving. We offer a selection of what we feel are the best and most reliable products on the market. The units we offer range in their style, operational manner, usability and installation method.
Some require a pit and other more extensive construction work done to the home; while others require very little space and change to be added to your home. Finding the correct solution for you and your budget is our main goal.
Learn More
Stiltz Duo Classic & Alta
The Stiltz Duo Classic is the original Stiltz offering.
This can carry two people up to one floor. The dual rail system is self-supporting and puts no additional weight on the home. They come in a Thru Car, or Enter/Exit configuration, and the door can be made at half or full height.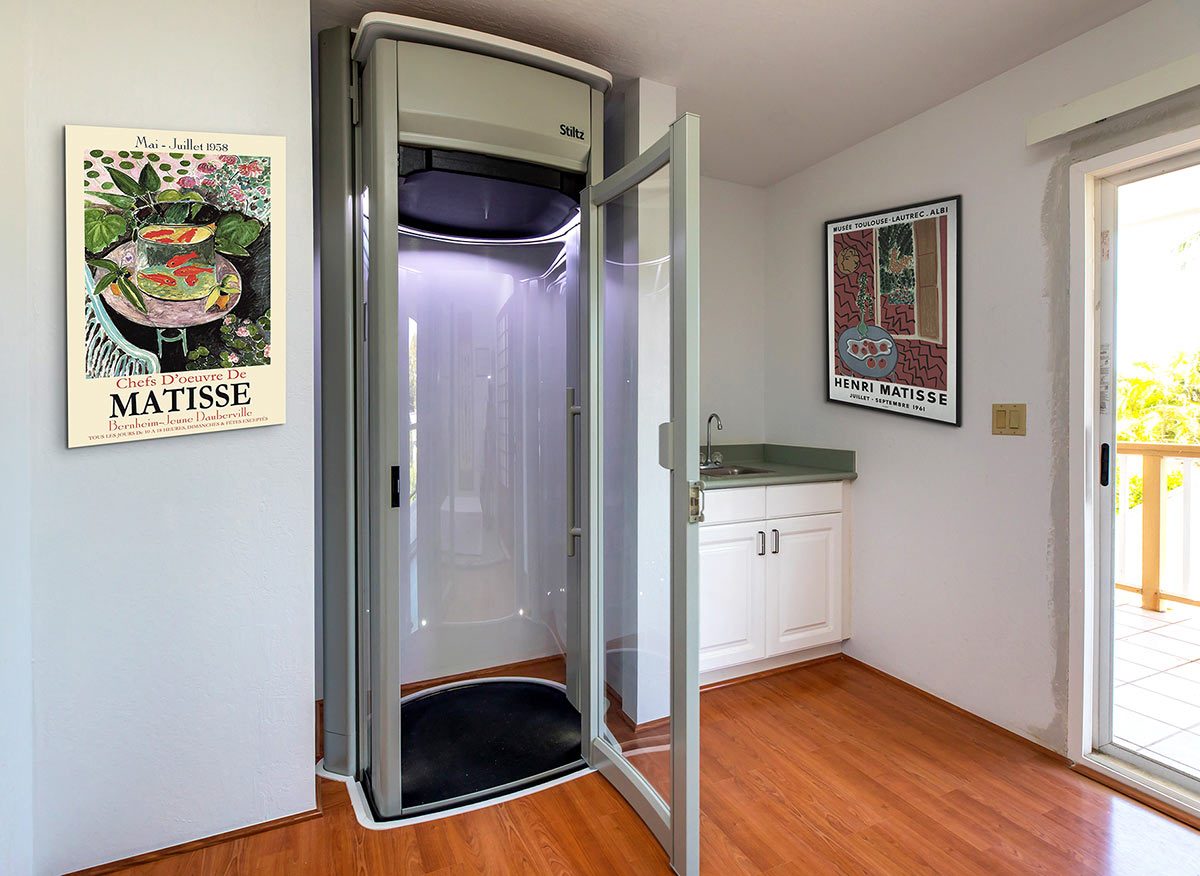 Stiltz Trio Alta
The Stiltz Trio Alta Model is the Wheelchair accessible model of the Stiltz line of home lifts.
This is an economically sound choice for home mobility. These can fit a standard wheelchair, and are also ideal for this using a walker, cane, or rolling walker.
Contact Us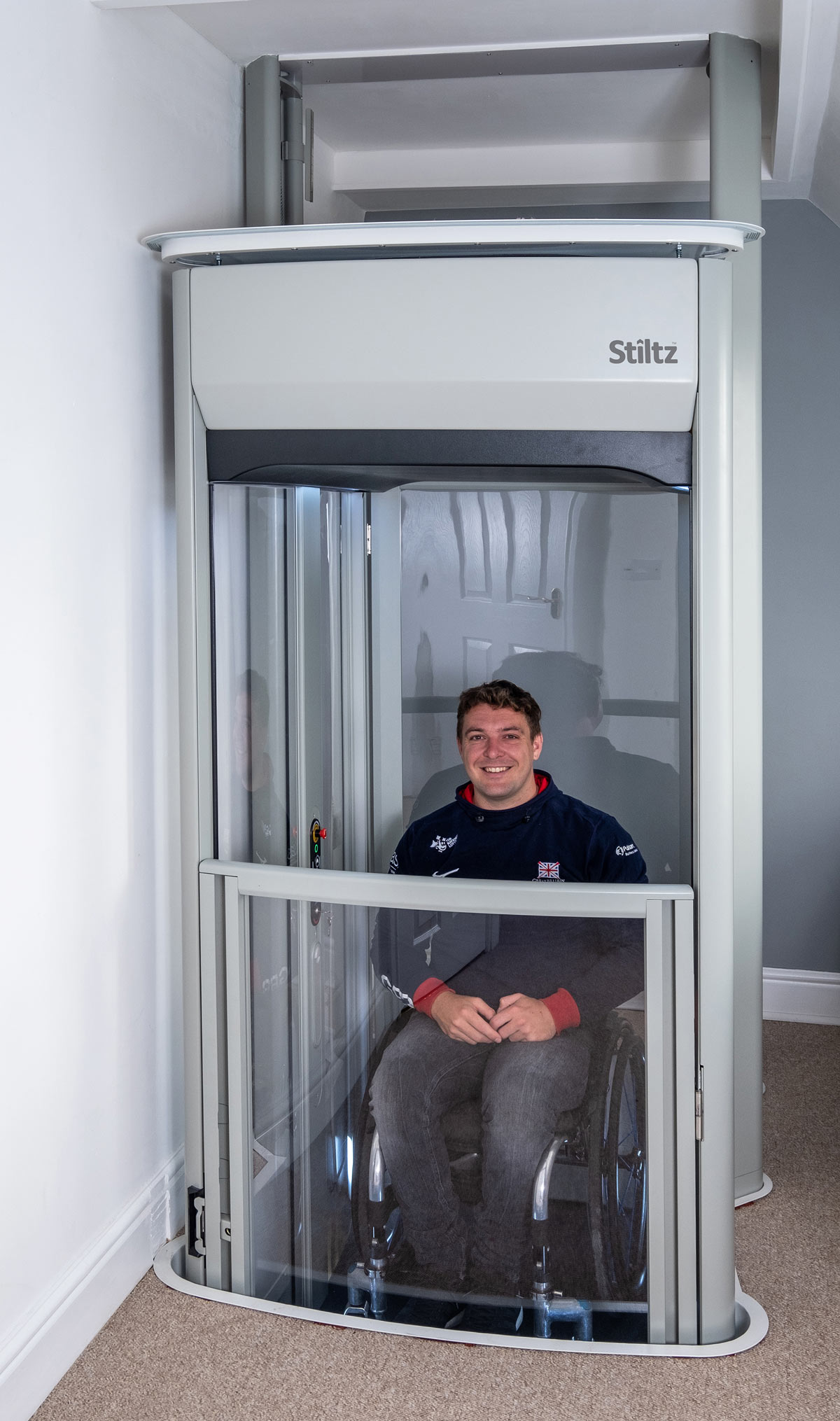 The Trio model is also available in a Stiltz Trio Thru Car Model.
This model of the Stiltz Trio allows users to enter and exit at opposite sides of the elevator. This configuration can be convenient for those in a wheelchair to travel in between floors with ease without additional assistance.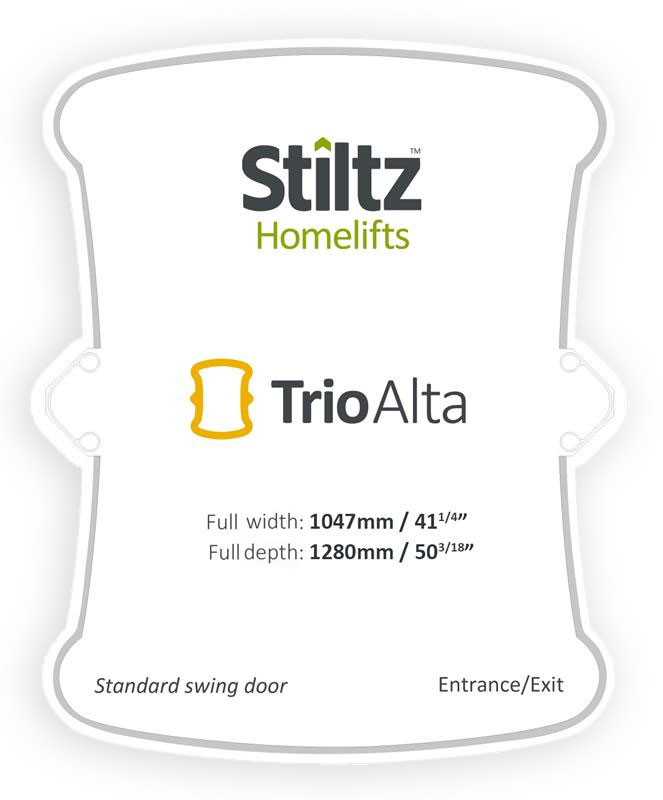 Download Technical Specs & Product Brochure
Symmetry Elevating Solutions Shaftless Home Elevator
Symmetry Elevating Solutions is a product that is made in the U.S.A, comes with industry leading warranties, and thoughtful design. Symmetry continues to improve their products and we are a proud dealer of their product lines.
This unit features all the benefits of owning a Symmetry Elevating Solutions product with a smaller footprint. The amount of construction needed to add this type if home elevator to your residence is minimal. Once the site preparation is complete these can be installed by our team with 2 to 4 business days.
Contact Us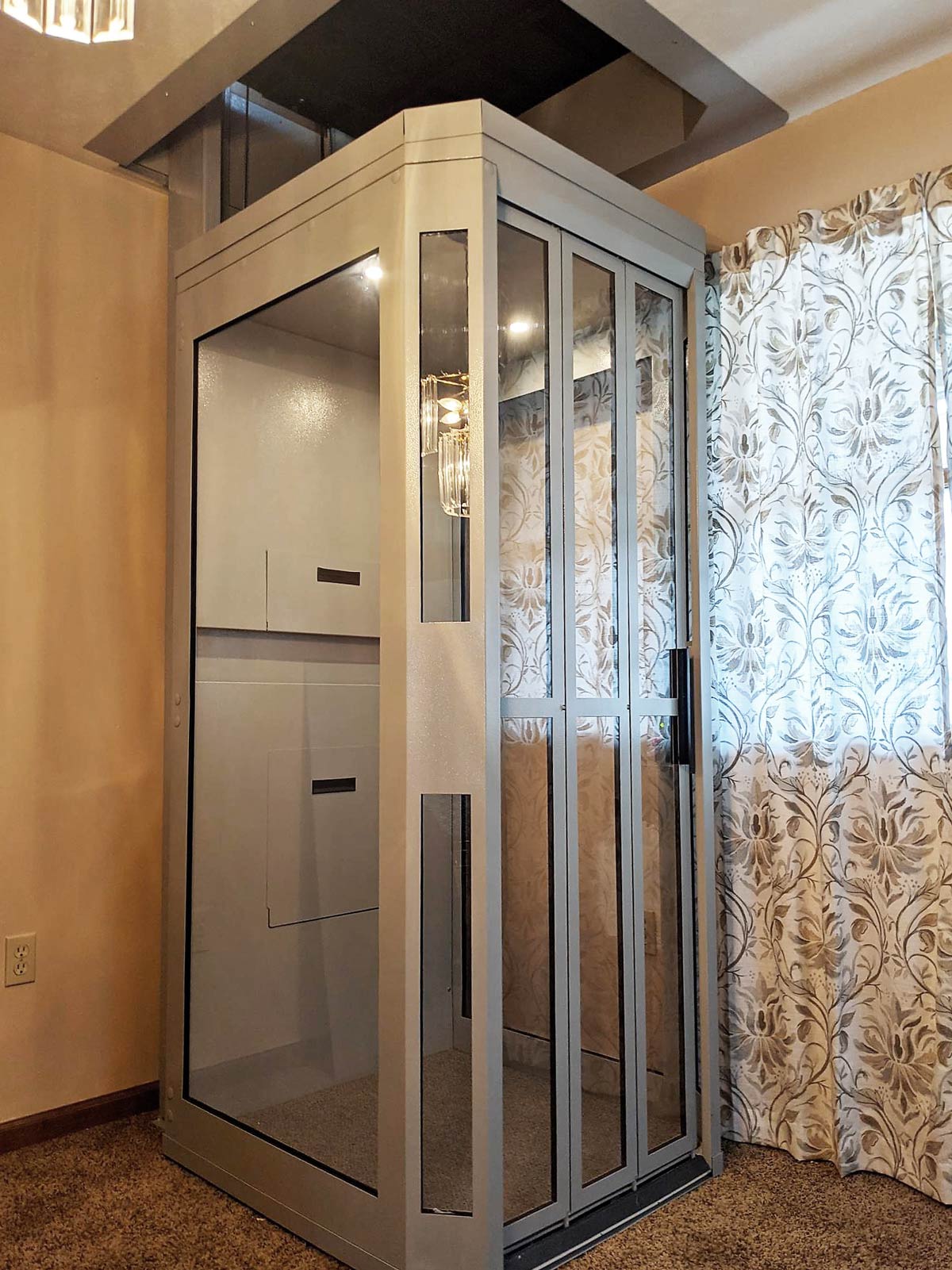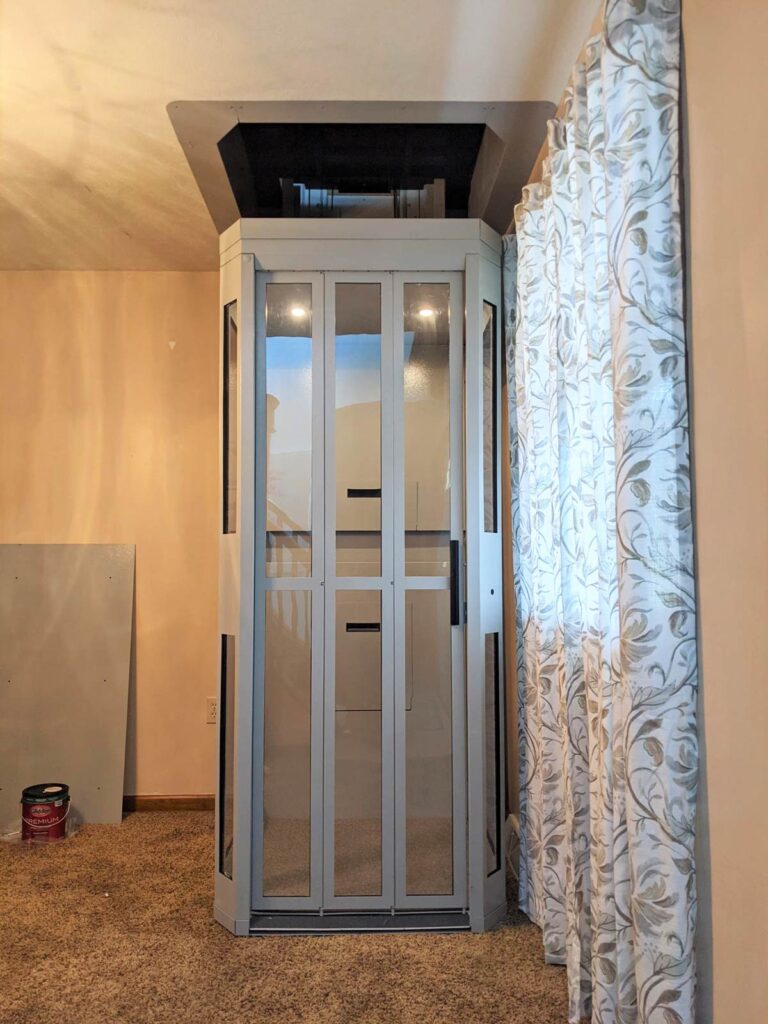 The space saving design of this compact elevator makes it a great option for existing homes that have design features that can be worked out by our design team.
Contact Us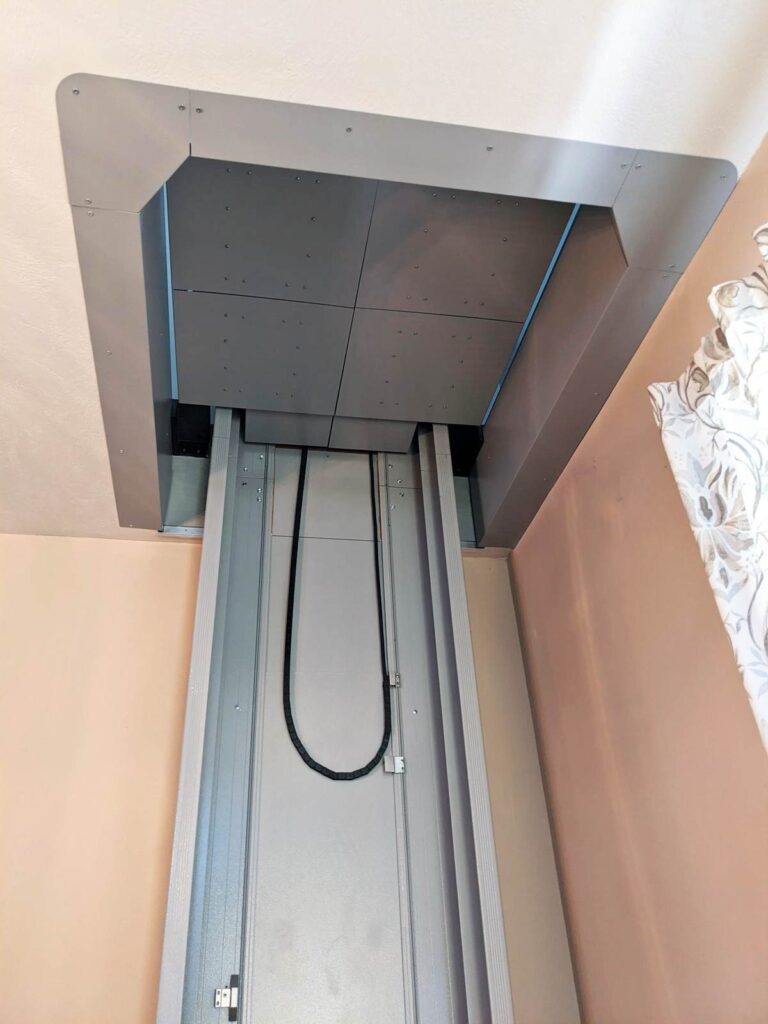 No pit or machine is needed for this type of elevator.
This shaftless home elevator can accommodate up to two floors of travel within 14 Feet of travel. It works off a standard home outlet and has a battery powered back up for use during power outages. These units have a 400 LB weight capacity.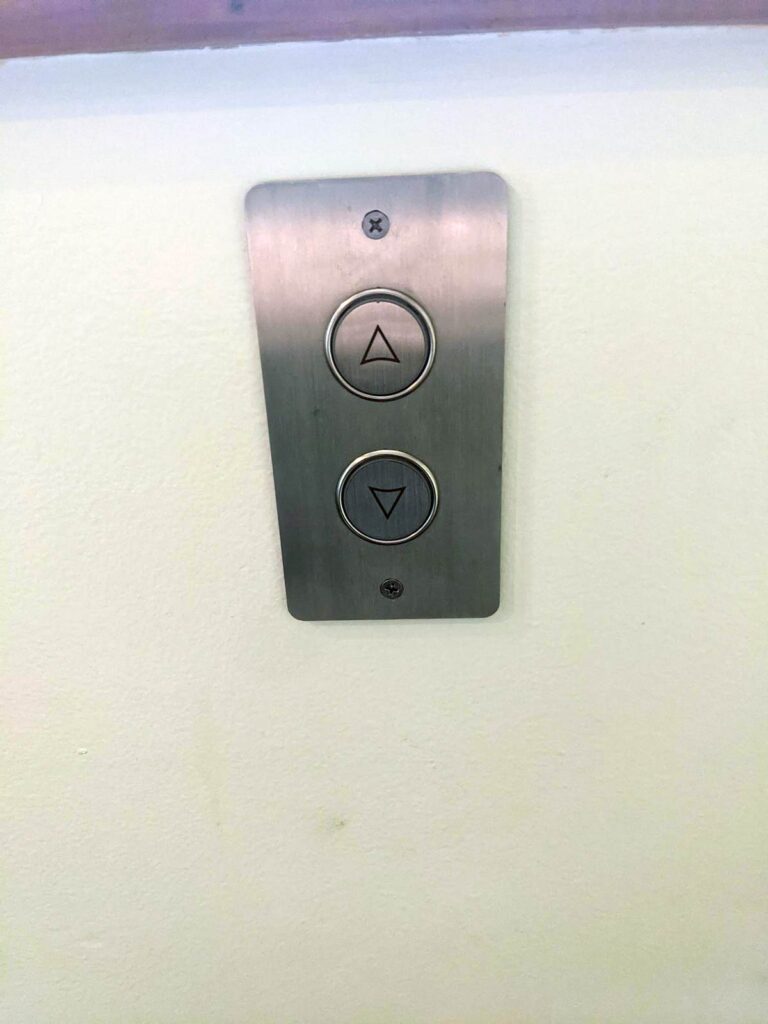 Symmetry's Shaftless home elevator operates on a rail that would be connected to a supporting wall behind the unit.
The elevator then travels through an aperture in the floor above or below its destination.
Much like Symmetry's Traditional Home Elevator Line, these home lifts are fully customizable to fit the design and look of your home! When working with our design team, you can choose from a line of paint colors and fixture finishes to make this an additional piece of your home that doesn't look out of place.
Download Symmetry's Shaftless Home Elevator Brochures