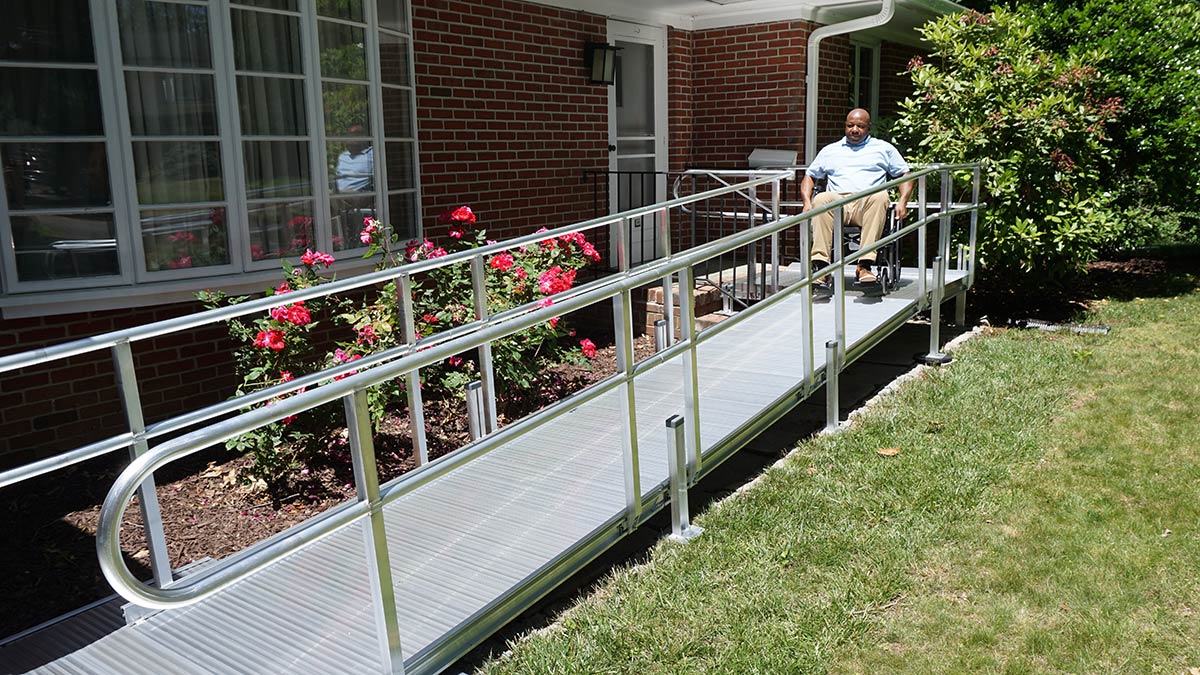 Adding a wheelchair ramp to your home isn't solely for people that are wheelchair-bound.
Wheelchair ramps can help with normal daily activities in your home. They make grocery shopping easier, carrying luggage a breeze or simple tasks like walking in inclement weather are made safer with the added grip and handrails on the ramp system.
Threshold Ramps
This model of Ramp is used for those small ledges at door ways that may make using a wheelchair difficult.
Having a 1000 lb. weight capacity, they can also make day to day activities like moving furniture and groceries easier for everyone. These can aid with going in and out of your home anywhere a bump may be an obstacle. These permanent home modifications can be put inside or outside of your home, making it a durable addition to aid in living longer in the home you love.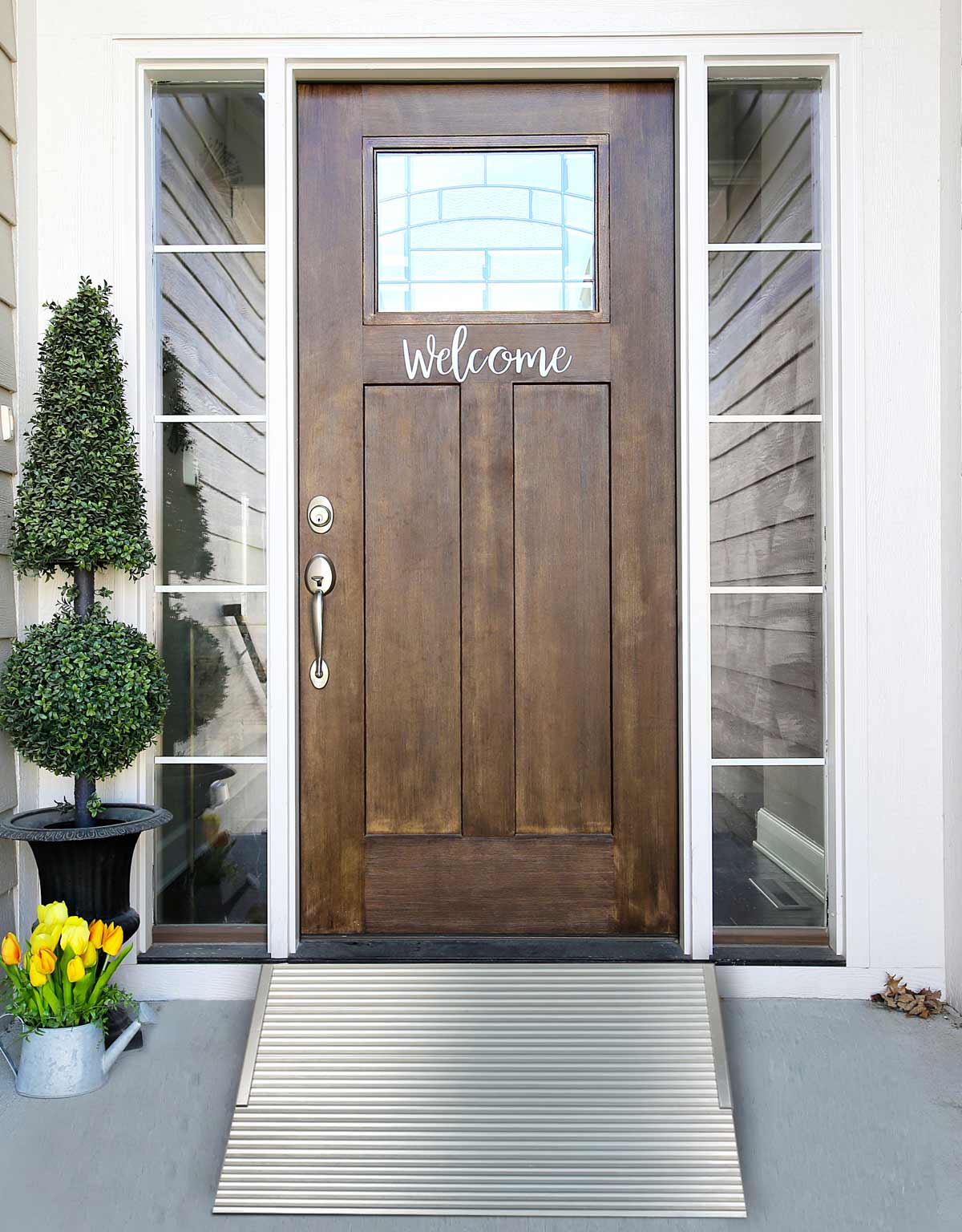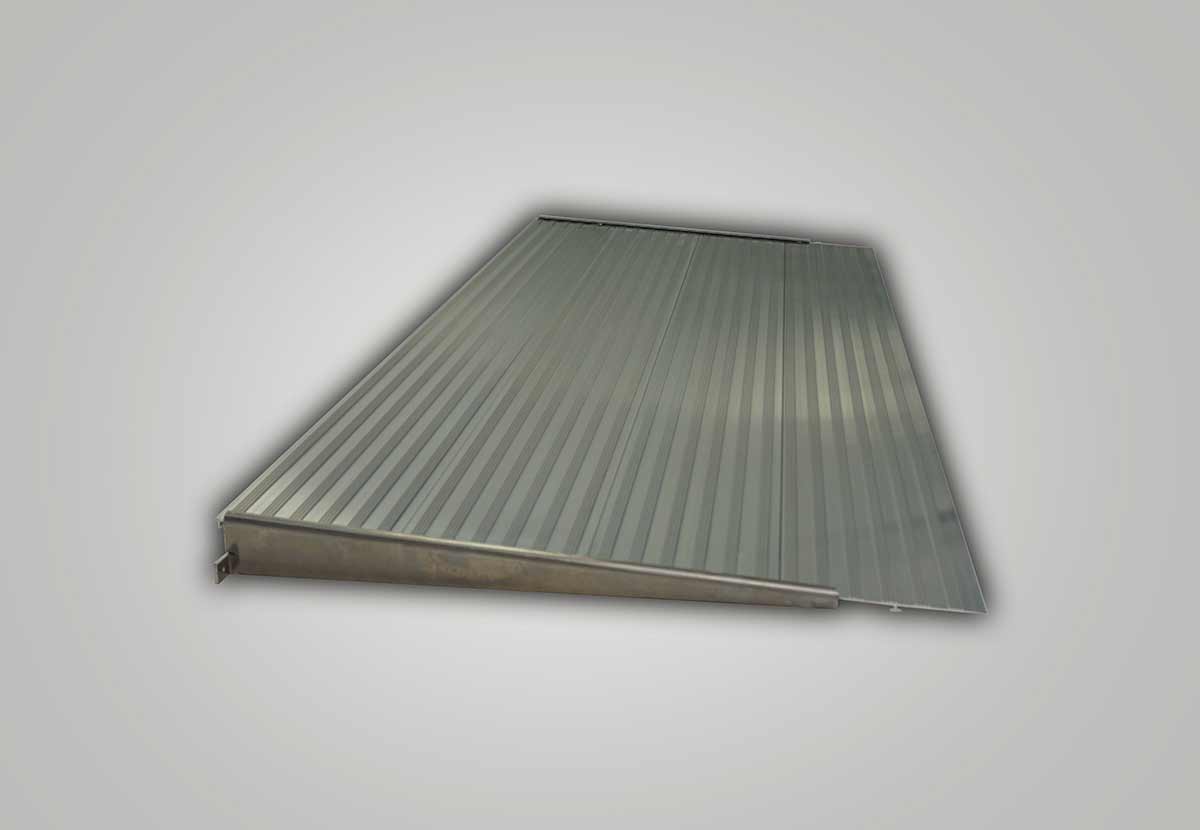 The Journey Series
This series of Threshold Ramp from National Ramp is made of Aluminum.
This type of threshold ramp is available in 12 different options, and 8 fixed heights to meet your mobility needs at your home or business. This style of threshold ramp is ideal for small rises within 15 inches in height.
The Journey Series aluminum threshold ramps are available in different heights.
Fixed Heights Models
Fully adjustable heights Models available from 2 ½" to 6".
Contact Us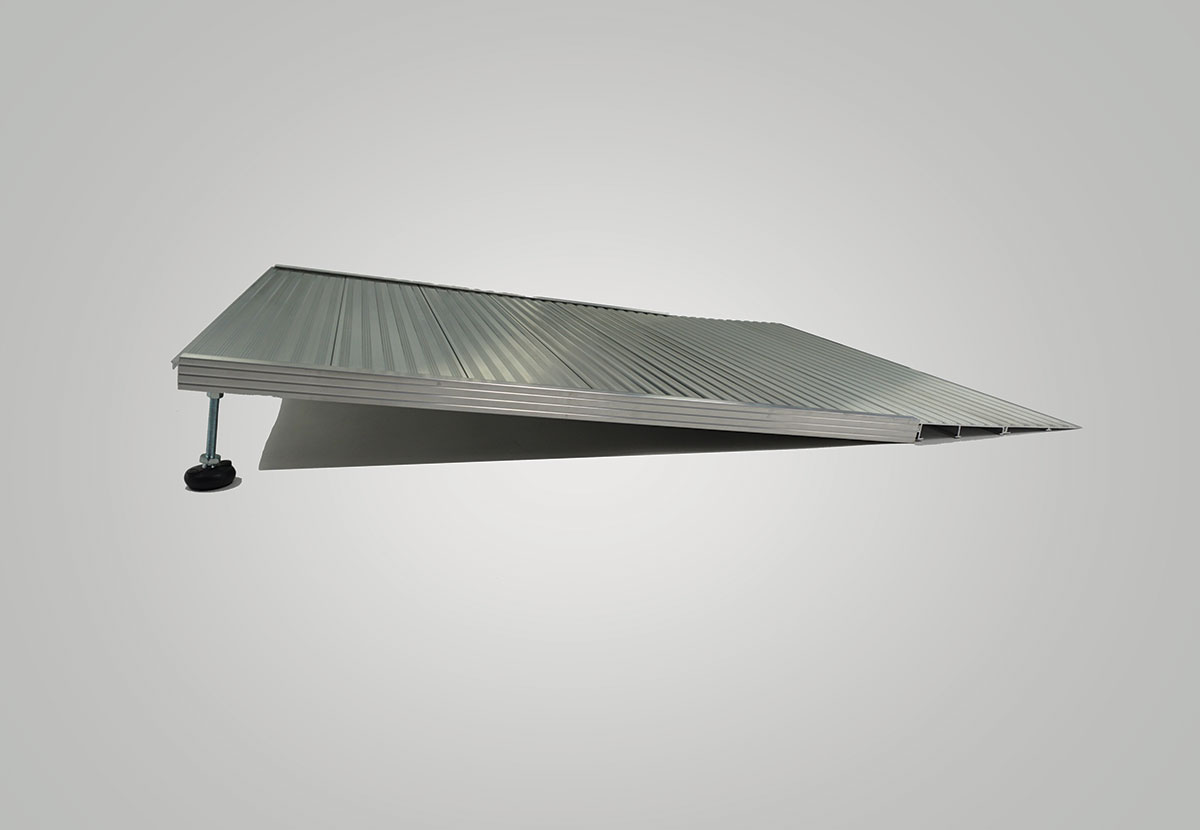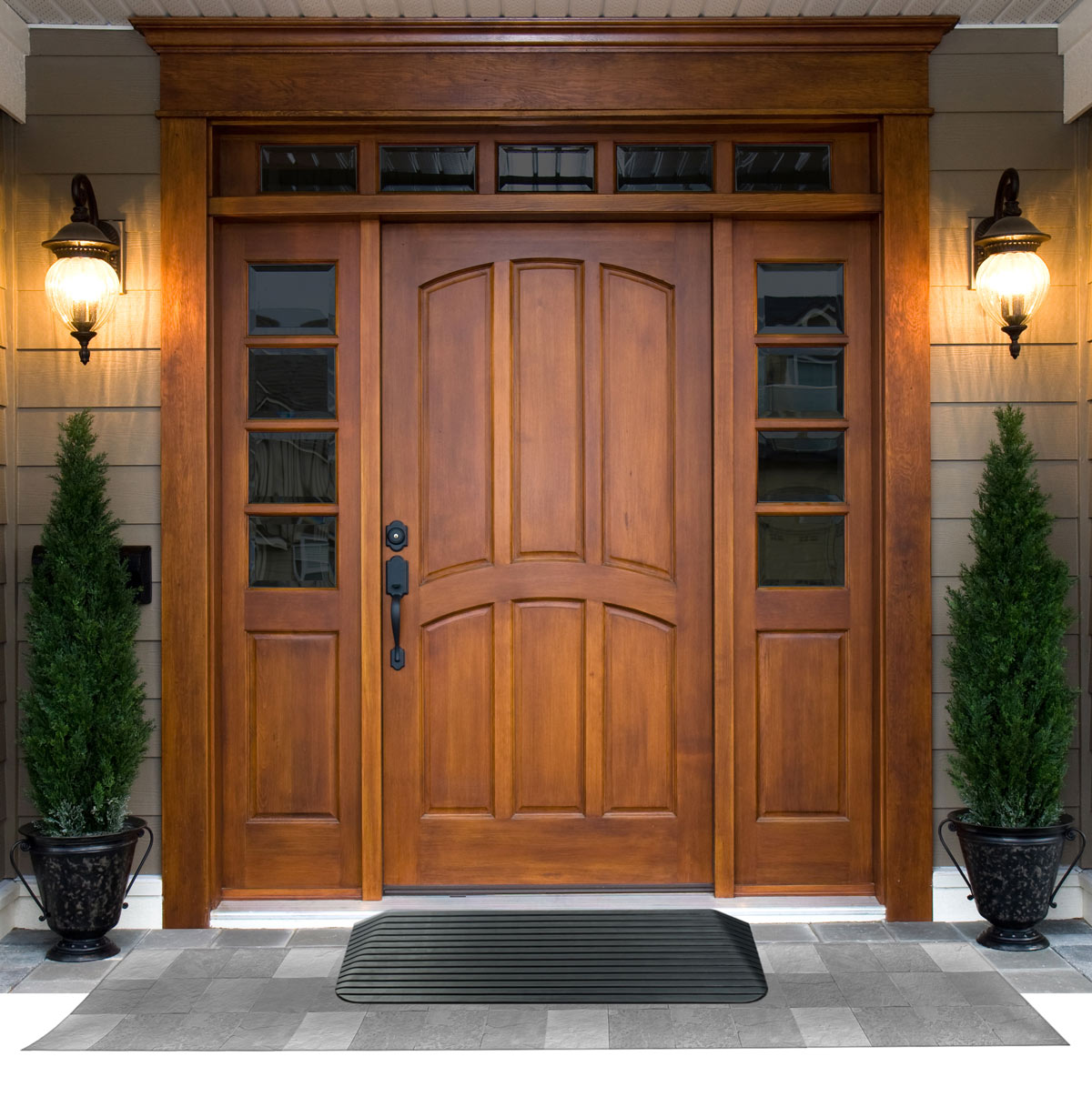 The Approach Series
This series offers a customizable threshold ramp constructed of rubber.
These 42" wide threshold ramps work for indoor or outdoor settings.
The Approach Rubber Threshold Ramp is available in standard four height increments.
There are also extension options available to achieve additional heights needed, up to a maximum of 5".
Contact Us