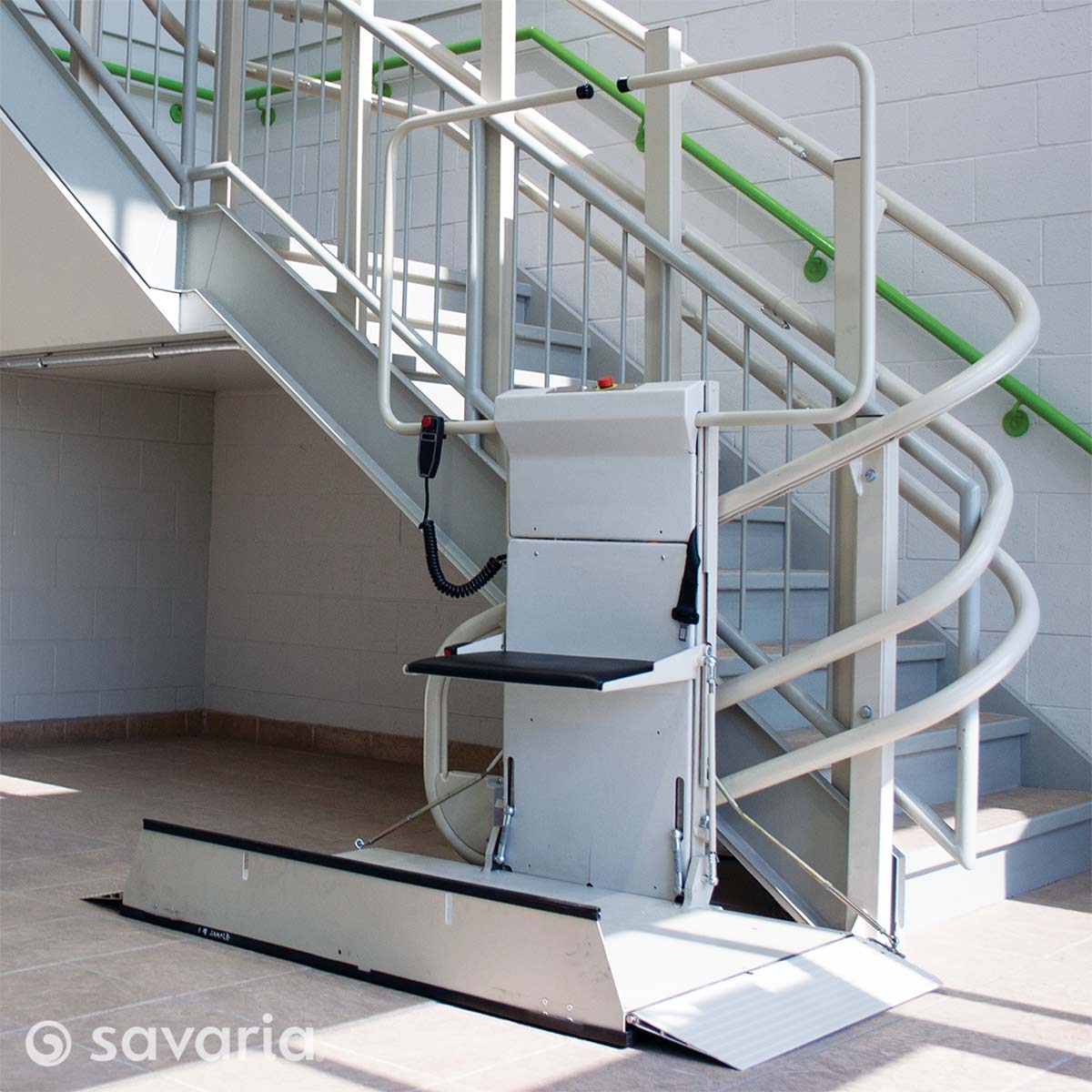 Inclined Platform Lifts, or Platform Stairlifts, are made to carry a person in a wheelchair over a flight of stairs.
This accessibility solution is a great option in environments where a standard vertical platform lift cannot be added due to site constraints. Inclined Platform Lifts can be installed in a home or business environment. They do offer a more economical approach to accessibility due to the low need for additional construction for their installation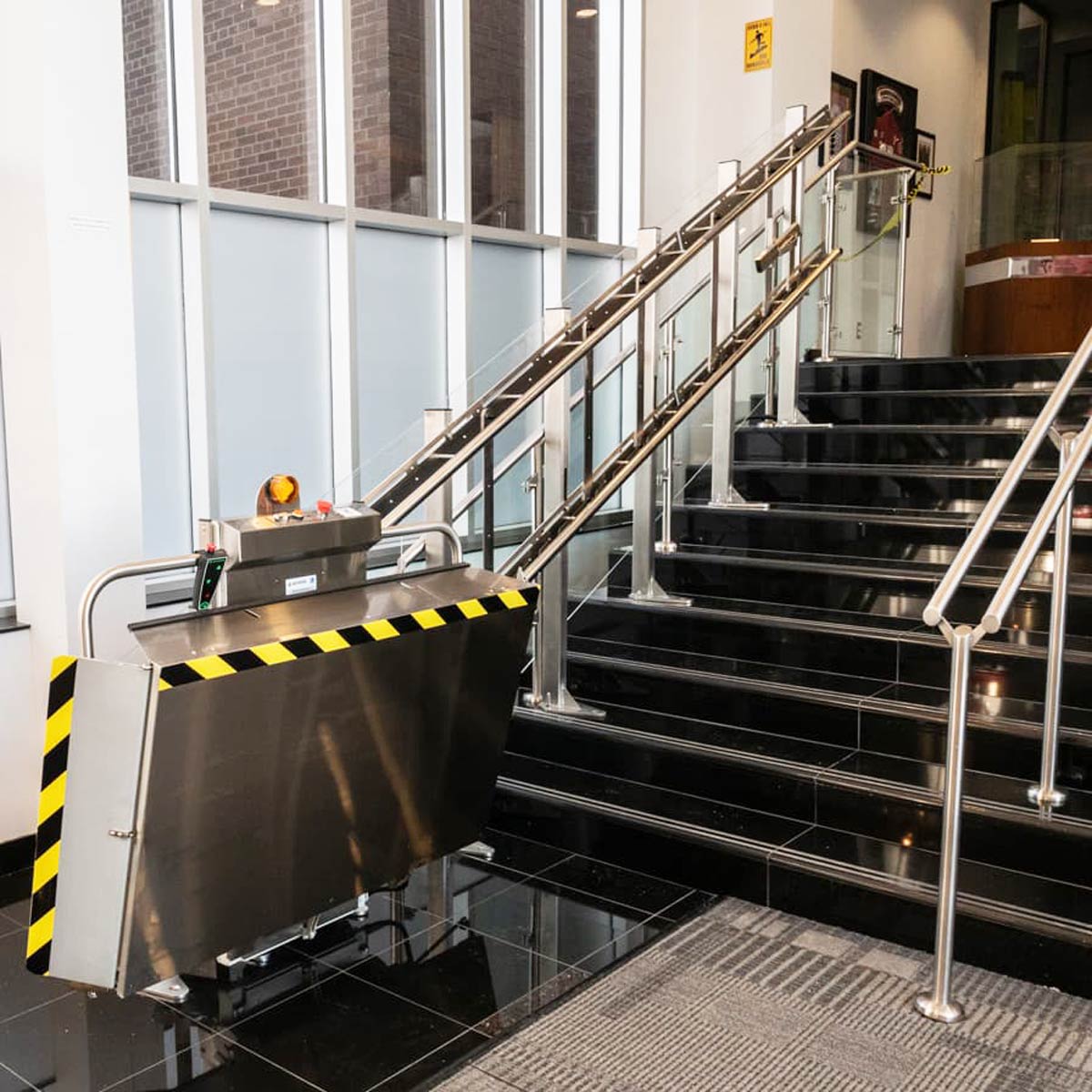 Operationally speaking, these are very similar to a standard vertical platform lift.
The Inclined Platform lift works by using Constant pressure buttons to move the lift up and down the staircase. Because they are ADA compliant like a VPL, other similarities include:
Obstruction Sensor System
Non-skid platform
Manual Lowering Device
Emergency Stop Button
Available with Keyed stations for access to the Call Stations
Which model you decide to install will be dependent on the staircase that you need to make accessible.
Different models handle straight or curved staircases. All commercial models available are ADA compliant. We do still suggest that you check with your local authority having jurisdiction to ensure this is the correct choice for your business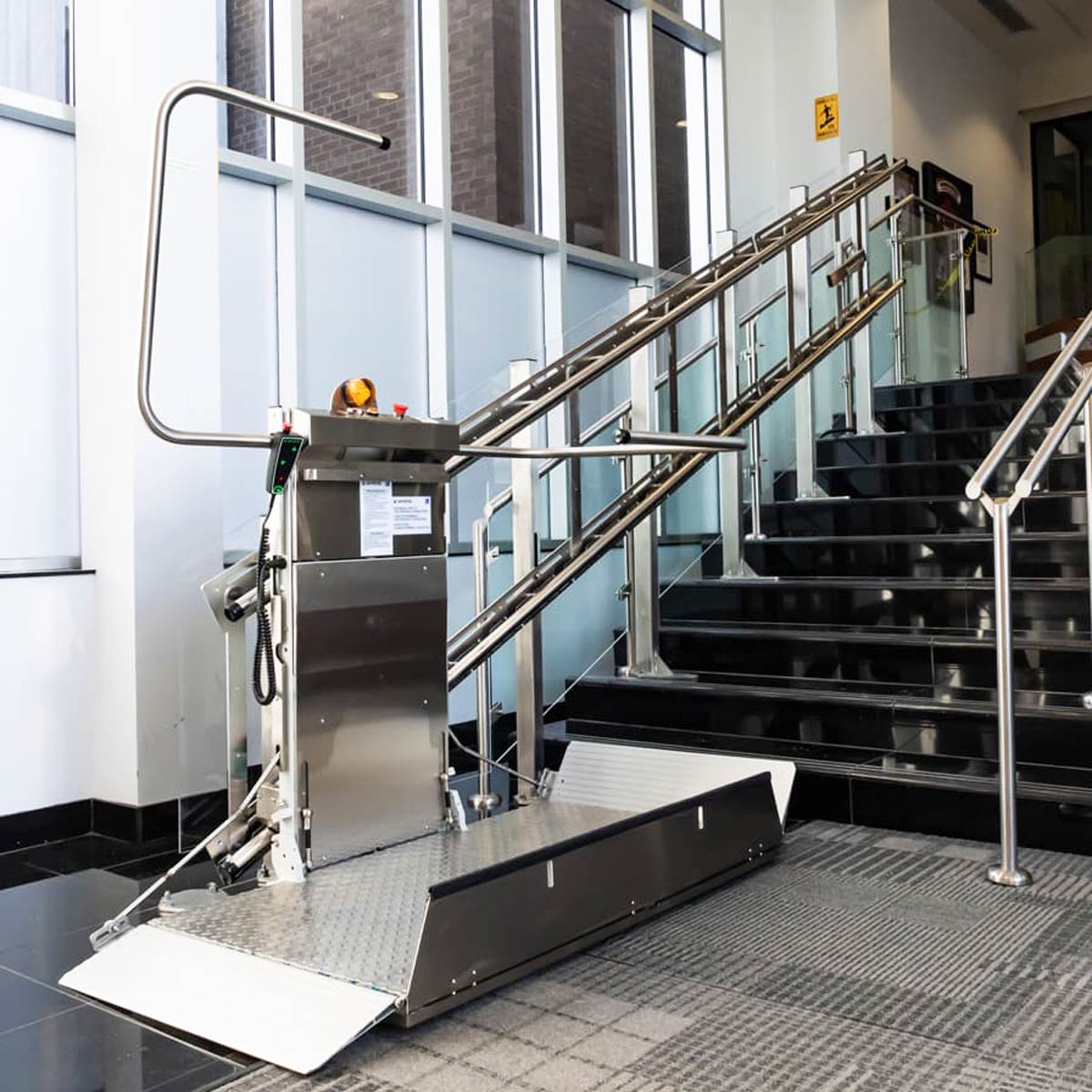 Download Inclined Platform Lifts Brochures & Planning Guides