Make Your Home Safe and Accessible
Stay in your home longer by making sure it's accessible to yourself or a loved one with mobility challenges. With help from Access Lifts and Ramps in Rochester, NY, we will help you find and install the right mobility system for you and your home.
Whether you're in a wheelchair or are assisted with a walker, we have a mobility solution that you can integrate into your home. Even if you just struggle going up and down stairs, our knowledgeable team can help you.
We offer:
Learn More Today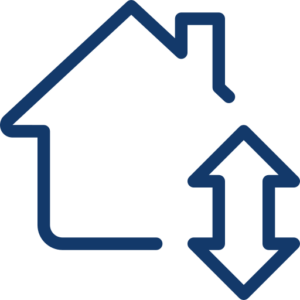 Selecting an Accessibility Solution
Don't let mobility challenges stop you from being comfortable in your home. Maintain independence and comfort by installing a mobility system to help meet your challenges. As you prepare for the future, consider your needs to help you pick the solution for you.
For the front of your home, opt for a wheelchair ramp, even if you aren't in a wheelchair. These are great for avoiding stairs and making transitions easier. Stairlifts are perfect additions to make going between floors easier, especially if you don't need to bring a walker or wheelchair with you, while home lifts are a similar but more versatile option.
Schedule Your Consultation Today
Don't let mobility issues and inaccessibility for you out of your home. Contact our Rochester team today to discuss your options and schedule an appointment.
Schedule Your Consulation